The planned Bronzeville Center for the Arts in Milwaukee has named Robert Parker, a board member of the Association of African American Museums, as its first executive director and CEO.
In a press release, Bronzeville Center for the Arts (BCA) board chair Kristen Hardy said Parker's hiring comes after the organization interviewed many qualified candidates from around the country. She said Parker joins at a pivotal time for BCA.
"Robert shares our vision and has practical, hands-on experience combined with a track record of success in museum development, fundraising campaigns and exhibit coordination," she said. "We are confident that Robert is the leader we need to bring the BCA vision to life."
As the Bronzeville Center for the Arts' first executive director and CEO, Parker will be responsible for the planning, design, construction, community engagement and operations of the center's two developments. One is Gallery 507 at 507 W. North Ave., a 4,300-square-foot space that will include a gallery, workshop and office space expected to be completed this fall.
The center is also developing a $54.9 million, 40,000-square-foot facility at 2312 N. Dr. Martin Luther King Jr. Drive at the former Wisconsin Department of Natural Resources building. This larger project will include a theater space, gallery dedicated to African American art, classrooms and a store for local artists. The project currently anticipates construction to start in July 2024 with completion in November 2025.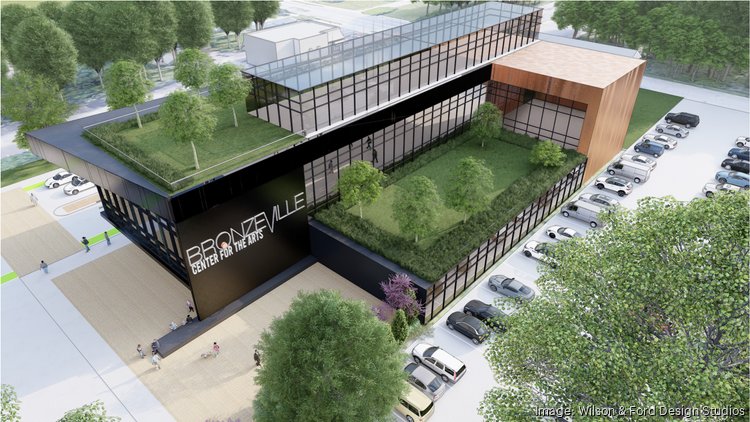 Parker most recently served as the first executive director of The Chickasaw Nation-Chickasaw Inkana Foundation in Tupelo, Mississippi. In his inaugural role, Parker led the development of the $36 million Chickasaw Heritage Center. Parker also served as the director of exhibits for the United States Navy Memorial Foundation in Washington, D.C., and was the former superintendent of the Harriet Tubman Underground Railroad Historic Park in Maryland.
Parker currently serves on the board of directors for the Association of African American Museums in Washington, D.C.
He graduated from North Carolina Agricultural and Technical State University with a bachelor of arts in professional history and a minor in museum and archival studies. Parker also has a master of arts in public history from North Carolina State University.
"I am thrilled to join this impressive organization to help advance their strong vision for the BCA and the Bronzeville community," Parker said in the release. "This project brought me to Milwaukee, and I'm confident it will do the same for visitors from across the state and nation."
The Bronzeville Center for the Arts partnered with New York-based executive search firm Bridge Partners to hire Parker.